Stupid Team Sarah Tricks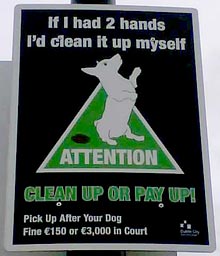 Really, we're not making a point of dwelling on the gals, but their alarming! emails keep landing in our in-box, and we just can't help ourselves.
Today's installment involves David Letterman, who apparently said something very naughty recently. Truth be told, we haven't paid much attention to Dave since he moved to CBS — no local newscasts across the hall to invade, no chicks in the next building to flirt with. But what he said was so shocking! it made the CBS eye cry, as Team Sarah explains:

This violates CBS's own "Program Practices" specifically states that: "The Program Practices editors review material for excessive or gratuitous violence, sexuality, nudity and inappropriate language. They ensure that character portrayals are sensitive to current ethnic, religious, sexual and other significant social concerns."
Heavens, what did Dave do? And did it float? Whatever it was, Team Sarah issued a call to action to its 60,000 acolytes:
Over 500 Team Sarah members protested to the FCC about Letterman's unsavory comment about Gov. Palin. They are hearing from the FCC that it is launching an investigation!
And you thought it was the Demrats who wanted to bring back the Fairness Doctrine. But we're happy to know the FCC is on the case, since next month's Digital TV boondoggle can't possibly be taking up all their staff time.
So what did Dave say about Talibunny that is so rancid it would melt a glacier? Reader Discretion Advised:
"Essentially out of nowhere, here she is, can't name a newspaper, wants to be vice president, the first vice-presidential candidate that I found myself being aroused about."
What, you were expecting Lenny Bruce?
Sarah Supporters: Take Down Letterman [Draft Palin 2012]
Add a Comment
Please
log in
to post a comment