Down and Out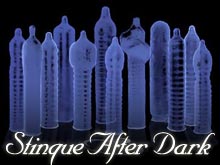 Can you spot the missing detail?
1. Return home after drinking.
2. Commence oral sex.
3. Start hitting each other.
4. Call the police.
Sharp-eyed readers will have immediately noticed the gap between #2 and #3:
But moments later as Bowers and her spouse, Delou, engaged in the act, she began biting down hard enough that Delou Bowers asked her to stop, the report says. When she refused, Delou Bowers started punching Charris Bowers in the head and face until she finally let go.
And there you have it: She bit his johnson because she didn't want to have sex. Thanks for playing!
Add a Comment
Please
log in
to post a comment