Yesterday's Conventional Wisdom Tomorrow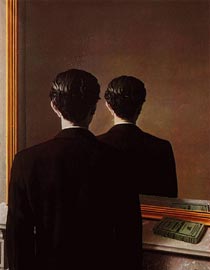 We only read Politico when we're desperate for story ideas — i.e., when Google News doesn't put out — so it was by chance that we stumbled across this astute analysis from Jeanne Cummings:
Best Decisions

1. Obama's gamble to stay out of the presidential financing system.
Well, sure, that's easy to see now, the day Barry was blowing millions on network vanity programming. But what about then, Jeanne, back in September when the insight would have been valuable?
Obama has taken on a extraordinary [fundraising] burden that is complicated by his unprecedented ground game strategy for the fall and the late close to the primary season….

Meanwhile, McCain will have the luxury of spending most of his time with voters.
And, just to pile on: "McCain has had months to lay the groundwork for a fully coordinated effort between his Virginia operations and the RNC."
Yes, of course — if the Republicans know how to do anything right, it's run a presidential campaign. How's that going?
Politico has been like this all year, making the same mistake as Hillary and the Republicans: treating the election like it's 1992, Episode V. Their "who won the day?" column reads like a War Room outtake, all tactics, no strategy — as if we're eternally doomed to the news cycle, when all it took was a candidate capable of transcending it. They're the Web's Wolf Blitzer, forever clueless but somehow the focus of attention.
They're certainly good for the latest Diva Developments — we love Republican backstabbing as much as anyone. And journalism is journalism, whether in print and online. But this pretense that they're experts? Save it for Chris Matthews.
Obama needs more cash [Politico, 9/14/08]
Add a Comment
Please
log in
to post a comment