Say It Ain't So, Joe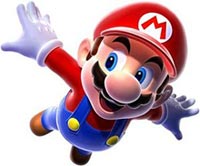 America's Plumber is discovering the joys of being a media celebrity:
Turns out that "Joe the Plumber," as he became nationally known when Senator John McCain made him a theme at Wednesday night's third and final presidential debate, may run a plumbing business but he is not a licensed plumber. His full name is Samuel J. Wurzelbacher. And he owes a bit in back taxes.
"I'm kind of like Britney Spears having a headache," says Joe. "Everybody wants to know about it."
Update: Oh, and HuffPo reports that Joe is Robert Wurzelbacher's son. And Robert Wurzelbacher is the son-in-law of — drumroll, please — Charles Keating.
We suggest that Joe switch from Britney Spears to David Byrne.
Update II: Never trust HuffPo without a second source. In this case, Daily Kos reports that Robert M. Wurzelbacher is not that Robert M. Wurzelbacher. As long as that gives us another opportunity to say Wurzelbacher, we're cool with it.
Update III: Kos commenter: "There are 17 Robert Wurzelbachers in Ohio, mostly the Cincinnati area, in the Lexis database." At which point we resort to Firesign Theatre: "The President of the United States is named Schicklgruber."
Add a Comment
Please
log in
to post a comment