CSI: Cop Splooge Investigation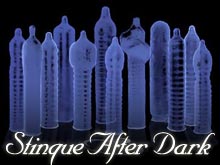 The Houston Police Department has been caught with its pants down after $50,000 worth of sex toys turned up missing from its property warehouse.
The 564 "devices" — sorry, details not available — were seized in a 2005 vice raid on the Adult Video Megaplexxx, and locked away as evidence. But after the 5th U.S. Circuit Court of Appeals overturned the relevant law and the owners asked for their inventory back, they were told the toys had been destroyed.
One problem with that: There's no required court order on file authorizing the destruction.
But while we entertain the obvious explanations, pity the poor acting director of the UT law school's Criminal Defense Clinic, who got called to comment on the story. "If I go over to your house and spend the night there and leave my shoes," he asked, "can I expect my shoes to be there three years later?"
Add a Comment
Please
log in
to post a comment