Spot the Avenger!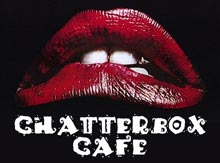 Hint: If you're looking for someone in this list capable of kicking ass and taking names, it's not #4.
Meet the Press: Al Gore and Tom Brokaw hunt the elusive Manbearpig.
Face the Nation: Someone should tell Joe Lieberman (I-Robot) that you only win the coveted Full Ginsberg by appearing on all five shows the same day.
This Week: Celebrate the pre-empting British Open by wishing Diana Rigg a happy 70th birthday!
Late Edition: Only seven years into a presidency so criminal and incompetent that historians will be fighting each other for the best adjectives, Nancy Pelosi bravely steps forward to say Bush is an idiot.
Fox News Sunday: We dare Mike Mullen, chairman of the Joint Chiefs of Staff, to drop Dr. Strangelove references.
Guests and topics subject to change. Hang tight, kids, Shark Week is almost here!
Add a Comment
Please
log in
to post a comment