And Star Jones at 500-1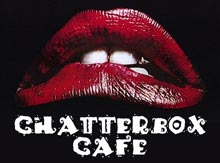 Clearly the oddsmakers at BetUS are smoking crack, since Olbermann is nowhere to be found in their Dead Zone Betting Pool. Or maybe Brokaw also needs to kick before that happens.
Meet the Press: Tim Russert is still dead.
Face the Nation: Carly Fiorina, "RNC Victory 2008 Chair", promises she'll do for Republicans what she did for HP.
This Week: Red Cavaney, President and CEO of the American Petroleum Institute, demonstrates how he lights cigars with Benjamins.
Late Edition: Peter Bergen is "CNN Terrorism Analyst". Our high-school guidance counselor lied to us.
Fox News Sunday: Chris Wallace convenes a gasbag roundtable to discuss wind prices.
Guests and topics subject to change. Also hosts, if you know what we mean.
Add a Comment
Please
log in
to post a comment