And Not a Cardigan or Boob-Belt To Be Seen…
When Shelley Oh! hits it out of the parque, it is great.  Jason Wu, who designed her dress for the first inauguration, got the honors again.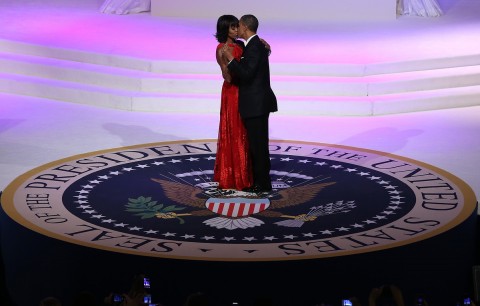 The bangs are forgiven. Mostly. More pics after the jump. Dodgerblue better grab a fan, she's pretty hawt.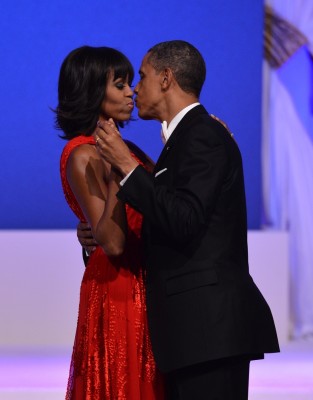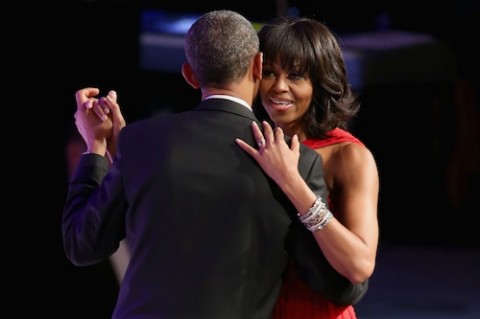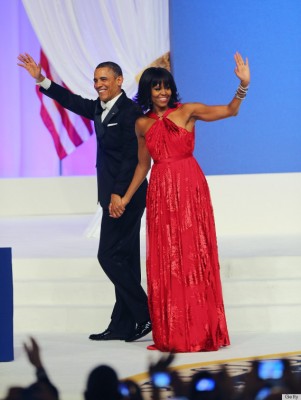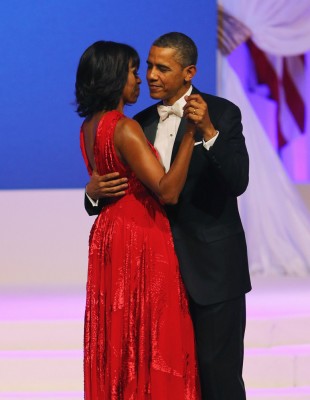 Here's why I think it works. Some might argue it's a bit matronly on her – a slightly more nipped in skirt would have worked, and shown off her curves more, but the fabric is light and relatively thin and that probably could have come off looking slutty. The bodice shows off her most awesome assets – her arms, shoulders, and smile – and the neckline eliminates the need for a necklace which would have been flirting with disaster, given some of her past disasters in accessorizing.  The color pops against her skin tone, and sets her off against Black Eagle's tux. And the makeup looks like it was done with a lighter hand than she sometimes has.
Okay, give me another hour and I figure I'll look at it again and decide I hate it or I'm meh. But right now, I'm impressed. Her gheyz did her well tonight, perhaps inspired by Unicorn's shout-out to marriage equality.  What say you, Stinque Fashionistas?
Add a Comment
Please
log in
to post a comment