Black Eagle Has Landed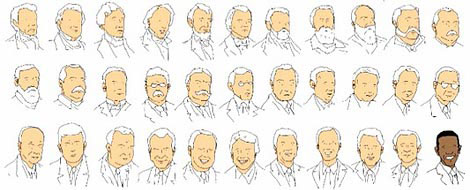 Four years ago, the drama and tension at the Democratic convention was palpable: Not just whether Hillary and Barry would kiss and make up, not even whether Teddy would survive the flight to Denver — but whether Barack Obama would pull off The Big Speech.
And, for that matter, whether the weather would let him.
Everything was at stake that Thursday night: The stage columns may have been a tad much, but Obama had to fill an imaginative void in the American mind, the void where President Black Man would go, and not just one from the movies or Allstate commercials. You couldn't know that within three years, he would be strolling up an ornate hallway to tell us that Bin Laden was sleeping with the fishes.
And this time? Hey, he can phone it in.
He can phone it in because after the Missus, and especially after Bubba, the point's been made. Barack Obama doesn't have to deliver The Greatest Speech In His Life — just a typically good one. And if it's indoors because thunderstorms threatened the stadium, no matter. Maybe even better: Less chance of unfriendly comparisons that way.
So, in welcoming you to our DNC Open Thread/Open Bar, the word is: Relax. The Convention's work is already finished, and we're just marking time until the debates.
Add a Comment
Please
log in
to post a comment