You Can't Sell What They're Not Buying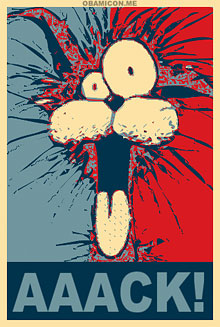 The biggest box-office flop of 2011 — and perhaps all time — is Disney's Mars Needs Moms. It cost $150 million to produce, perhaps half that to advertise (we can't find a precise number, but half the production budget is typical) — and took in less than $7 million opening weekend.
It wasn't for lack of trying.
The movie was produced by Robert Zemeckis, who has a pretty decent track record with these things. It was based on a Berkeley Breathed book. It came with the usual collection of EXCITED BLURBS!!! And hell, it was a Disney kids movie. Money in the bank, right?
Well, right up to the moment until people saw it. Your money is worthless against Bad Buzz.
That includes — you know where this is going — your Super PAC money.
For the past year, we've been told that Mitt Romney is Inevitable. And in some corners, we're still being told that. It's not because anybody likes him — for months, Romney couldn't crack 25 percent in the polls. Rather, it's because Mitt's campaign, like Mitt himself, is filthy rich. You don't stand a chance getting a word in edgewise with all those ads he's running.
If only Mitt could buy debates as well. Once people see the product being pitched, they rush to Brand X.
Movies serve as comparison because not only does Hollywood know how to sell, and sell big — everything's at stake on opening weekend, when the public votes with their dollars. But even when Hollywood throws Mitt's net worth at a movie, they still can't buy success. If your movie tanks opening weekend, you're toast. "Sleeper hits" are fairy tales for Indies, not Studios.
So when we hear that Mitt still has an ungodly pile of money to spend, we're not taking that as evidence of anything.
After all, so did Rick Perry.
Add a Comment
Please
log in
to post a comment