And then there were nine…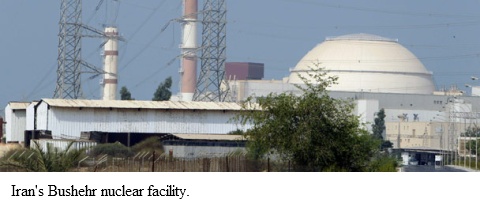 To your list of world's most dangerous jobs, you might want to add: Iranian nuclear scientist. The New York Times is reporting that two Iranian nuclear scientists were targetted for assassination, by persons unknown, today Monday, Nov. 29 and one of them, Majid Shahriari was killed when a car bomb that had been attached to his moving vehicle was remotely detonated. Shahriari's wife was wounded as was the wife of the second scientist Fereydoon Abbasi, whose car was also targetted. Abbasi survived.
This, apparently,  is not the first time an Iranian suclear scientist has been assasinated, according to the Times. In 2007 Ardeshir Hosseinpour was killed. In that case, the method was poisoned gas (According to Wikipedia the method was radiocative poisoning, with the defense publication Stratfor assigning blame to the Israeli Mossad). 
The assassination attempts come in the wake of the discover of the stuxnet computer worm, a sophisticated computer virus that appears to have been aimed at disrupting Iranian nuclear centrifuges. It also comes in the wake of the Wikileaks release of thousands of diplomatic cables betwee the U.S. and its allies. In several of these cables Saudi officials express grave concerns over the development of the Iranian nuclear program, with King Abdullah begging American officials to "cut off the head of the snake" before Iran could develop its nuclear weapons capability.
(An earlier version of this story incorrectly identified the Iranian scientist who was assassinated.)
Add a Comment
Please
log in
to post a comment