The Obama Tyranny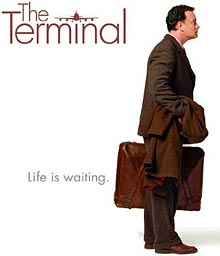 Lavoni Kidd was born in Kansas. A star athlete, he led the Idaho Vandals in rushing in 1995. By 2003, he had earned an overseas scholarship.
That's when the Feds arrested him at Dulles Airport.
"I was made to sit in a small cell for hours and hours and hours buck naked," he told the New York Times in 2004. "I was treated worse than murderers."
Kidd was held without charge for more than two weeks, through a series of high-security prisons. Even when he was released, he was ordered to live with his in-laws in Vegas, with his travel restricted to adjacent states. He was required to check in with probation officers. His passport was revoked.
Kidd would not enjoy the freedom of an American citizen again for thirteen months — when a judge granted his request to remove the remaining restrictions. By that time he was divorced, under the strain of the circumstances. And although he had never been charged with a crime, much less tried or convicted, Kidd found it hard to get a job.
Maybe being called a terrorist by the FBI director had something to do with it.
Oh, sorry, we left out something. Back in college, Lavoni Kidd had changed his name. To Abdullah al-Kidd.
That day at Dulles, the day al-Kidd was to learn that the Fourth Amendment was but a quaint relic of a bygone era, he was about to board a plane for Saudi Arabia, there to pursue his doctorate in Islamic Studies.
Al-Kidd had bought a round-trip ticket. The federal agent who asked a judge for permission to arrest al-Kidd as a "material witness" lied about that. He told the judge the ticket was one-way. The agent lied about a few other things, too. The judge granted the request.
Traditionally, the purpose of holding somebody as a "material witness" is that they have seen a crime, and pose a flight risk. Illegal immigrants will sometimes be detained, if they can give evidence against whoever led them across the border. But that's not what the FBI told the nation about al-Kidd:
Two weeks after Mr. Kidd's arrest, Robert S. Mueller III, the director of the Federal Bureau of Investigation, briefed Congress on the government's recent counterterrorism successes.

"Let me give you a few recent examples," he said. The first was the capture of Khalid Shaikh Mohammed in Pakistan. Mr. Mueller called him "the mastermind of the September 11th attack."

The second was the arrest of Mr. Kidd. Mr. Mueller did not mention that Mr. Kidd had not been charged with a crime.
No, that was Sami Omar al-Hussayen.
The two knew each other. Al-Hussayen, a Saudi here on a student visa, was pursuing a doctorate in computer science at Idaho. The Feds charged him with maintaining websites that raised money for Hamas. He was acquitted of six of eleven charges — including the major "terrorism" charges — while the jury deadlocked over the five remaining minor visa charges.
Al-Kidd was never called to testify.
In 2005, the ACLU filed a lawsuit against the government on al-Kidd's behalf. Also named in the lawsuit were the wardens where he was detained — and Attorney General John Ashcroft, who after 9/11 had turned the "material witness" laws into a form of open-ended preventive detention.
Significantly, the ACLU's lawsuit holds Ashcroft personally liable for damages caused by actions taken under his policy and authority. (Three wardens have settled for monetary damages.) The case gets into the weeds, but the Ninth Circuit Court of Appeals approved that approach last year, and the Supreme Court took up Ashcroft's appeal of that decision Monday.
Or, to be more precise: The Supreme Court took up the Obama Administration's appeal.
The Administration argues that — if we might summarize with extreme prejudice — Ashcroft should enjoy complete immunity for undermining the Fourth Amendment because, well, golly, he was just doing his job, and who are we to judge? If an innocent American citizen gets caught in the net, heck, that's the price we pay for living in the greatest constitutional democracy on Earth. Or something like that.
Besides, if Attorneys General didn't enjoy unchecked authority to lock up anybody they please, we would never have caught a real terrorist:
To take one noteworthy example, federal agents initially detained Terry Nichols pursuant to a material witness warrant just days after the 1995 Oklahoma City bombing… Although Nichols was implicated as a possible participant in the bombing because of his association with Timothy McVeigh, agents acknowledged that they lacked probable cause to hold Nichols in custody unless they arrested him as a material witness… After further investigation following his arrest pursuant to the material witness statute, the government developed sufficient evidence to obtain a new arrest warrant on a criminal complaint alleging Nichols's direct involvement in the bombing.
That implicit comparison between an innocent man and a convicted mass murderer strikes us as just the latest insult. For if Abdullah al-Kidd was a material witness to a suspected terrorist, a witness whose life was destroyed by the tyranny of one Administration, and whose justice would be denied by the tyranny of the next, just what was the crime that demanded his unwilling sacrifice, that required his ultimately unneeded testimony?
Simple: The Feds said he knew something about the student-visa violation.
For Post-9/11 Material Witness, It Is a Terror of a Different Kind [NYT, August 2004]
Abdullah al-Kidd v. John Ashcroft, et al. [ACLU case history]
Supreme Court petition [SCOTUSblog, PDF]
Add a Comment
Please
log in
to post a comment