Oshkosh B'Gosh!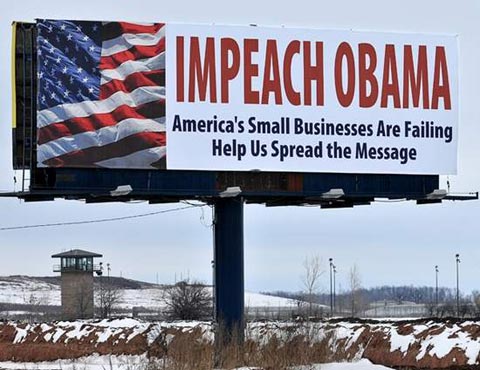 Another Day, Another Billboard — this one in Oshkosh, Wisconsin, home of the Fightin' Overalls. But soon as it went up, the guys who signed the deal started backing away from the responsibility:
Two Menasha attorneys linked to an Oshkosh billboard calling for the impeachment of President Barack Obama sought Monday to deflect the flak generated by the controversial sign.

Attorney Thomas J. Wroblewski said he and his father, Thomas S. Wroblewski, merely are the registered agents for an unnamed company that rented the billboard and are not responsible for its message.

"It is nothing personal for my dad or me," Wroblewski said. "It is a limited liability company that our firm represents. The company chose the location of the billboard and chose the language."
Fine. We understand. And really, we're just looking for an excuse to update the original billboard with something more telling.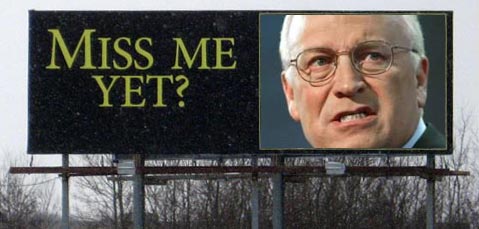 Now it makes sense.
Add a Comment
Please
log in
to post a comment