Presidential Birth Certificate Shocker!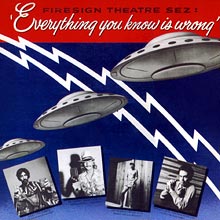 After minutes months of extensive googling research by our crack team of iPhone couch jockeys professional investigators, Stinque can Exclusively! reveal the Shocking! truth: Abraham Lincoln never had a birth certificate.
Despite what you've been told by mainstream historians, no evidence exists that Lincoln flew the chute in the United States, and was thus a natural born citizen. The only "proof" that Abe was born in Hardin County, Kentucky, was provided by Lincoln himself — just before the 1860 campaign. Clearly he was "sanitizing" his past in expectation of the presidential nomination.
The consequences of this extraordinary discovery are paradigm-shattering. Not only is the Civil War retroactively nullified, so is the Republican Party. And since we have no contemporary documentation of Lincoln's Kentucky birth, we must presume he was a Manitoban Candidate sent by Canada to secretly annex the United States. Even our currency is under siege — we strongly recommend you send us all your five-dollar bills for safe disposal.
The pennies you can keep. Either way, they're still worthless.
The History Of Birth Records [VitalChek/isnare]
Add a Comment
Please
log in
to post a comment