KREMLIN CHEW TOY Pays 4% Tax Rate On Income in 2005!, ASSHOLES!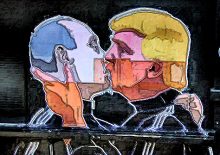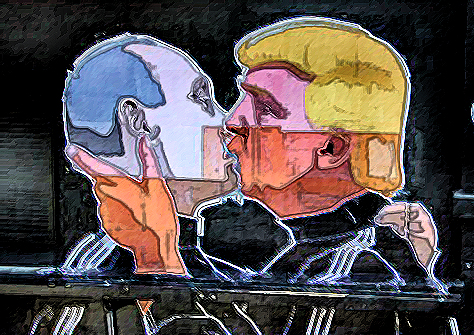 The Daily Beast reports today: "The documents show Trump and his wife Melania paying $5.3 million in regular federal income tax—a rate of less than 4% However, the Trumps paid an additional $31 million in the "alternative minimum tax," or AMT. Trump has previously called for the elimination of this tax."
That's right, ASSHOLES! without tax lawyers, Precedent FUCKFACE! von CLOWNSTICK! pays a 15-20 per cent lower tax rate than you do because he really cares about you and all the toothless meth freaks that wear his Chinese slave-shop hats and voted for his sick and twisted administration to dream up new and horrific schemes to rape them and AMERICA! bloody.
The Kremlin chew toy whined in a press release subsequent to the Daily Beast report:
"It is totally illegal to steal and publish tax returns," the White House statement read. "The dishonest media can continue to make this part of their agenda, while the President will focus on his, which includes tax reform that will benefit all Americans."
We all hope and pray to see the day that FUCKFACE! von CLOWNSTICK! dies wearing a wedding dress and chained to a pipe in a maximum security penitentiary of multiple diseases and compound fractures.