Roger Ailes' Deathbed Conversion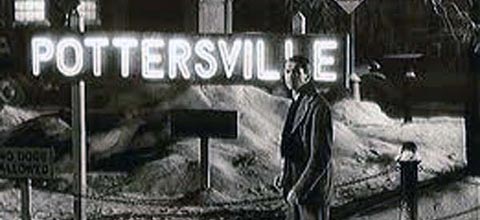 At the end of a long, fascinating and well-reported article on Roger Ailes and Fox News, New York magazine's Gabriel Sherman drops this nugget:
Last week, Ailes turned 71. He's spending considerable time thinking about his legacy. It bothers him that he's still regarded as an outsider. "He doesn't want to be hated," a GOPer who knows Ailes well said. "It really bothers him. You can't gross a billion a year and retain an outlaw sensibility forever."
What's the deal with conservative terrorists and their legacies?
By any measure — except honesty and integrity, of course — Roger Ailes should be proud of his achievements. Fox News calls the shots for Republican politics. Presidential contenders have to kiss Roger's ring, or face his wrath. And there's that one beeeelion dollars he makes for his Dark Lord.
Perhaps he feels remorse for the Willie Horton ad? He's never admitted to helping produce it, although he wasted no time capitalizing on it, and as he gleefully told Time in August 1988, "The only question is whether we depict Willie Horton with a knife in his hand or without it."
Besides, it's unclear whom Ailes fears being hated by. We don't really hate Ailes — more like withering contempt — but we don't count. Nor do journalists, not after Ailes has done so well making a mockery of their profession — especially the ones too chickenshit to call Fox News the cynically manipulative propaganda outfit it is. And politicians? Surely Roger's a lot happier being feared than loved.
But maybe we're looking the wrong direction. Perhaps the one man Roger Ailes fears being hated by is himself.
Because dude, you've been building that edifice from the moment you left Mike Douglas to join Nixon. Everything you've touched — Nixon, Ronnie's re-election, Bush I, Fox News — has won. Big time. Roger Ailes, that is your legacy.
And if, at this late moment in your life, you fear being hated for it — well, perhaps, deep down, in what crumbs remain of your soul, you agree with the rest of us that it was all a crock of shit.