The Cock Strikes Back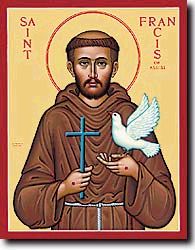 Nominated for the 2011 Darwin Awards:
A 35-year-old man who was at an illegal cockfight in the Central Valley of California died on January 30 after being stabbed in the leg by a cockfighting bird that had a knife attached to its own limb.  The Kern County coroner released the autopsy results on Monday, which concluded that Jose Luis Ochoa died of "accidental sharp force injury" to his right calf.
Accidental? I think not. Karma's a bitch, asshole. Don't fuck with the patron saint of San Francisco.